Rendering

(internal & external)

The progress of modern rendering has changed dramatically over the last decade due to the number of products being brought to the market by industry leading suppliers such as K Rend and Weber. A wide range of colours and textures can be used to create a vast array of architectural effects. Working with our different suppliers, McErlean Plastering can achieve whatever renders suit building requirements. We can offer a wide range of render finishes including,

•Traditional sand and cement render,
•A wide range of pebble dashed finish,
•Re- enforced mesh embedded pre bagged smooth render.
•All types of thru-coloured scraped surface render including K Rend & Webber.
•Acrylic thin coat lightweight render systems, by K- rend, Mapei, Fassa and Webber.
•External insulation and render systems.
Render board and lightweight render to metsec systems

The Traditional Approach

By far the largest volume of work undertaken by McErlean Plastering on both domestic and commercial sites is traditional sand and cement plastering. Used in both internal and external applications it is robust and hardwearing and delivers a predictable and cost-effective wall surface covering. Our team prepare the surfaces to accept the render and then deliver and mix the relevant materials on site. Sand and cement can be easily formed to create a variety of surface finishes and accenting architectural details and banding. Traditionally this will then be finished by adding a finishing coat such as painting. The materials are basic and readily available anywhere and are straightforward to work with.

pebble dash

Still a very popular choice for McErlean Plastering customers – mostly in the private housing or self-build market. The wet, traditionally cement based, mortar is applied to the wall by hand or machine with pebbles/chippings thrown onto the wet surface to achieve a textured finish in range of colours and effects from the more traditional white limestone pebble dash or marble chips, to the extensive range of colours supplied By Irwin Aggerates. http://irwin-aggregates.com/

When it comes to the different types of pebble dash that are used, there are a few. In recent times the practice of pebble dashing has fallen out of favour a little but the range of options available are still very good. Traditionally the main choices are: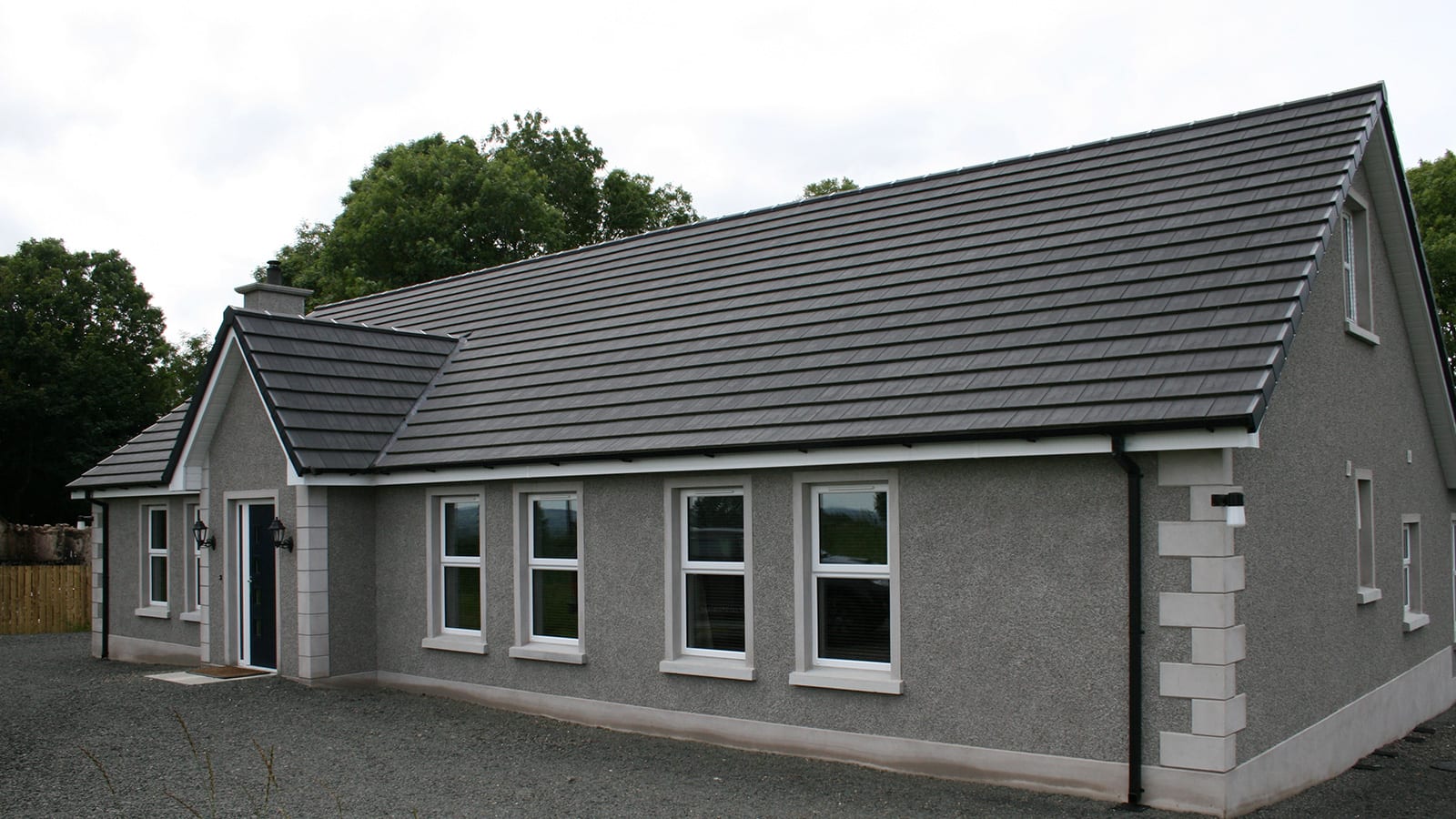 Pebble Dash: This is a traditional render that is applied using a flicking method layering up until the desired effect is achieved. While the render is still wet pebbles are thrown into it and then pressed lightly into the render

Wet Dash: Also known as roughcast. The chippings are mixed into the final coat of the mortar which is then cast or sprayed on to the wall.

Tyrolean Render: Tyrolean render is applied using a Tyrolean Gun to build up several layers. This is a cement based textured render which is ideal for covering old or poor brickwork.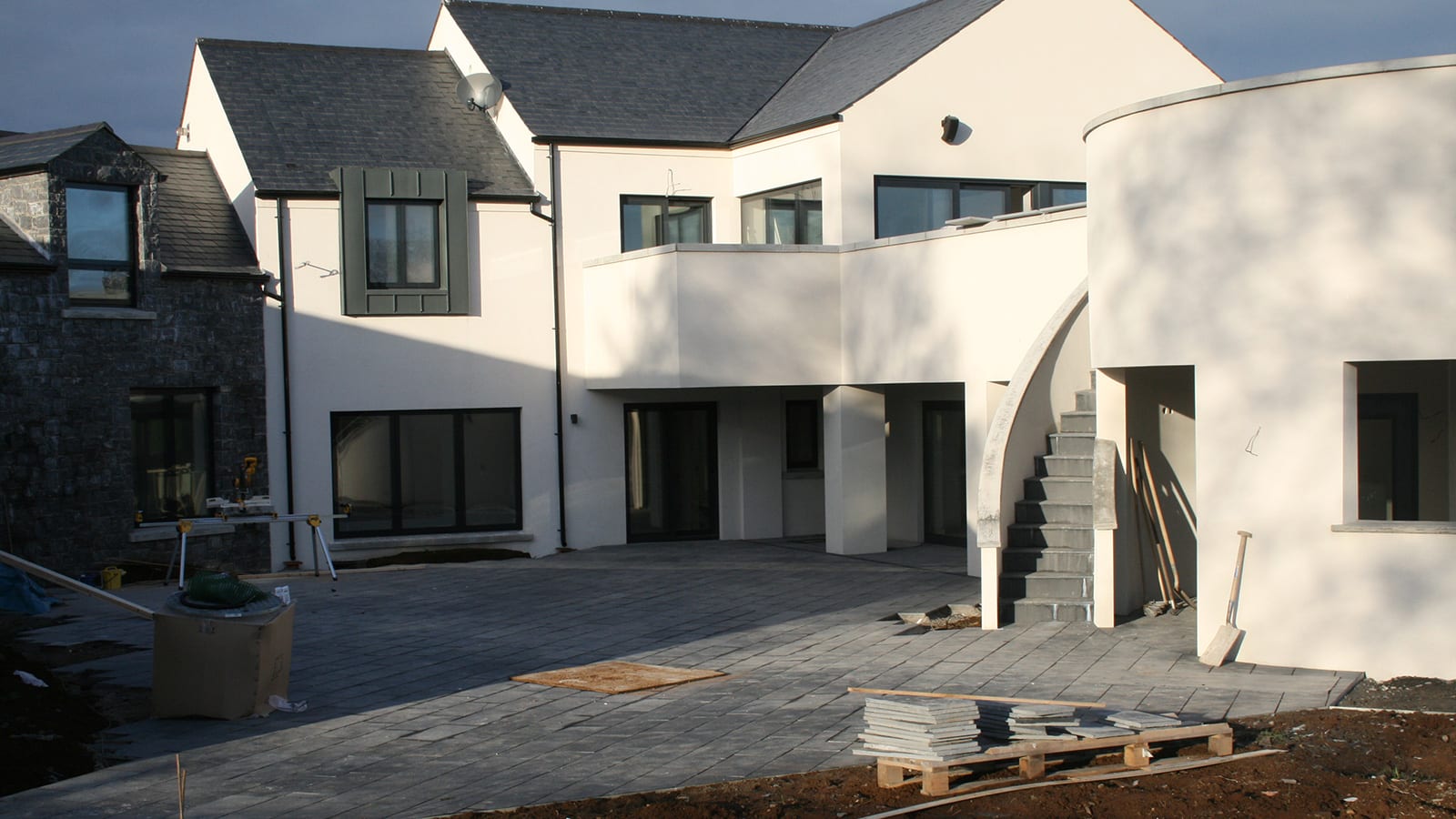 Through Coloured Renders

As the name suggests these are renders which can be polymer or acrylic based in nature and feature a decorative colour throughout the product which offers an attractive weatherproofing finish and also reduces the maintenance significantly. The product chosen will largely determine its properties but examples of through coloured renders can be flexible and waterproof and a large quantity of these materials lend themselves to machine application which greatly reduces time on site. We work regularly with suppliers such as K Rend, Weber, Mapei and Sto and are at the forefront of the new materials coming to market. Call our team to discuss your project to find the best product for your needs.